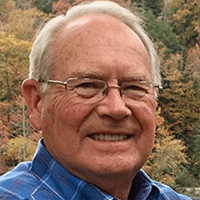 Edwin Stanaland
Elder Chairman
I am a Preacher's Kid and became a believer when I was 12 years old.  I have been a member of Pinnacle Church from its inception in 2010 and became an Elder in 2017 and Chairman in 2018.  Susan, my beautiful wife, and I spend much time with family in Nacogdoches when not enjoying our home and worship with friends and neighbors at Pinnacle Church.  Nothing is more important to me than knowing that "God so loved the world that He gave His only Son" for us.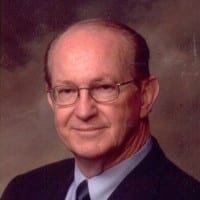 Chuck Cameron
Elder
I joined the Navy to see the world when I was 17.  Everywhere I went, God was before me. At 19 I went to a Christian Businessman's Luncheon as a guest.  Billy Graham preached and prayed for me that, "in all I would do, it would be for Jesus."  Two more years in the Navy and I then married Judy, the love of my life, and went to Pacific Bible Seminary in Long Beach, CA to prepare to be a pastor.  I have served in one form of ministry of another since.  Some in the pulpit, some in business, and some in-between.  I love serving at Pinnacle and being part of this local fellowship.  I get to live out my purpose in life:  "Help others to be the best stewards possible and to live lives of purpose on purpose!"  I try to follow God's word in my daily living. It says: "For I know the plans I have for you, declares the word, plans to prosper you and not to harm you, plans to give you hope and a future." Jeremiah 29:1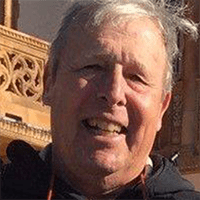 Graham McFarlane
Elder
I grew up in Atlanta, third of six children. Following graduation from Ga Tech, military service, and an MBA, I made the second-best decision of his life, I married Lee in 1973. (Obviously, the most important decision I ever made was accepting Christ as my Lord and Savior).  Lee and I have served the Lord faithfully raising three sons and spoiling our grandchildren without shame.  After retirement, I enrolled at Dallas Theological Seminary and earned a Th. M in Old Testament and New. (Who said you can't teach an old dog new tricks?).  We have been a part of The Pinnacle since 2002, always with a dog at our side.  I am privileged to have served as an Elder since 2018.  My passions include enjoying The Lord, His Word, reading, cycling, old cars, flowers, wandering in the RV, family, grandkids, and Pinnacle Church!