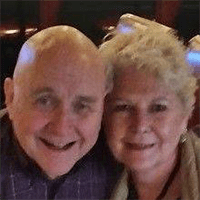 Duane Miller
I came to know Christ at a Kids' Camp when I was 8 years old.
To this day, I can take you to the spot where Christ became a part of my life.
Music was my first love and I was privileged to sing in churches beginning in my teens and continuing until my late 20s.
It was in those travels that I began to see, understand, and appreciate the ministry of the local church.
Through 5 decades of ministry, God has allowed me to serve five congregations as Senior Pastor and to serve in three staff assignments.
In 1990, while serving as Senior Pastor of the First Baptist Church of Brenham, Texas, I contracted a flu virus.  However, the symptoms did not clear readily.  Ultimately, I received a devastating diagnosis.  The virus had apparently infiltrated the nerves of my vocal cords.  Over the next 3 years I saw some 60+ specialists and their teams, totaling over 200 physicians from all over the world.  The consensus was that the condition would leave me mute and while medical science might prolong the final outcome by a few months, by 1994 there would be nothing left to do.
In 1992, I had resigned myself to my future and was asked to teach my old Sunday School class at Houston's First Baptist Church as long as I could vocally.  On January 17, 1993, God touched me in a way that was beyond remarkable.  As I was attempting to read and comment on Psalm 103, my voice suddenly and astonishingly returned.  Some 300 people, attending the class that day, heard and experienced the miracle.  The testimony remains a powerful reminder of God's sovereignty.  The journey has been chronicled in a book entitled, Speechless (Worldwide Publishers, 2016).   
I first came to Pinnacle Church as a guest speaker.  God, and the church opened the door to become Pastor in 2015.  My precious bride, Joylene and I love this church beyond description and consider serving this Community of Believers the greatest honor and most wonderful challenge God could give us.
When God restored my voice, I was trying to read from Psalm 103.  It will be no surprise that those verses have become my favorites in Scripture:
1 Praise the Lord, my soul; all my inmost being, praise his holy name.
2 Praise the Lord, my soul, and forget not all his benefits—
3 who forgives all your sins and heals all your diseases,
4 who redeems your life from the pit and crowns you with love and compassion,
5 who satisfies your desires with good things so that your youth is renewed like the eagle's.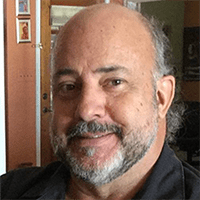 Joseph R. Bunger
Pinnacle Church is blessed to have Joseph Reid Bunger serve as Music Director.
He is a talented, versatile musician who has shared his talent on four continents, the Americas (North and Central), Europe, Asia and Africa.
He holds a Bachelor of Arts Degree and Texas Teacher's Certificate from Stephen F Austin State University.
Playing the piano or keyboard is as natural to Joseph Reid Bunger as breathing air.  He "played" the piano before he could stand alone and matched pitches in his mother's lap as he "played" the piano while she guided his little fingers as a baby.
He lived in Austria until coming to the U. S. to attend university.  He was featured at the piano at his graduation in Vienna.  Since his dad was an opera star at the Vienna State Opera performing with such notables as The Three Tenors, he was exposed to the operatic world and classical music.  Through his mother's influence, he became aware of spiritual values and music of that genre.  It was while still in Austria that he became a believer and was baptized at age 13.  
His career path has been exciting as he became a master keyboard sequencer and programmer for himself and others in studio settings.  He writes his own songs, collaborates with others and does arrangements.   Performance-wise, he is totally at home on the keyboard or grand piano in virtually all kinds of venues such as opera, rock, country, gospel, jazz, blues…..anything that is "thrown" at him….and in any key or rhythm to boot! 
He is a partner in Valley Inspired Productions and has used all of his musical abilities since 1985 in that family business which has included much travel.   He has performed in television, radio and the internet.  He is the accompanist on many CD's.  No wonder he is demand as an accompanist or band member because he can do it all and enjoys it at the same time!
He has developed a love for Pinnacle Church.  He calls it a "breath of fresh air" located in a peaceful, serene, delightful place of God's magnificent creation.  His inspirational music adds to the uplifting instructional messages and enables prayer and praise.  Joseph says he loves the gracious, generous people who have come from varied backgrounds and make up our Community of Believers at Pinnacle Church.