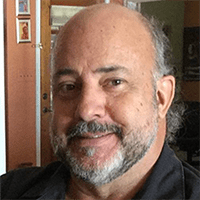 Joseph R. Bunger
Pinnacle Church is blessed to have Joseph Reid Bunger serve as Music Director.  He is a talented, versatile musician who has shared his talent on four continents, the Americas (North and Central), Europe, Asia and Africa.  He holds a Bachelor of Arts Degree and Texas Teacher's Certificate from Stephen F Austin State University.
Playing the piano or keyboard is as natural to Joseph Reid Bunger as breathing air.  He "played" the piano before he could stand alone and matched pitches in his mother's lap as he "played" the piano while she guided his little fingers as a baby.
He lived in Austria until coming to the U. S. to attend university.  He was featured at the piano at his graduation in Vienna.  Since his dad was an opera star at the Vienna State Opera performing with such notables as The Three Tenors, he was exposed to the operatic world and classical music.  Through his mother's influence, he became aware of spiritual values and music of that genre.  It was while still in Austria that he became a believer and was baptized at age 13.  
His career path has been exciting as he became a master keyboard sequencer and programmer for himself and others in studio settings.  He writes his own songs, collaborates with others and does arrangements.   Performance-wise, he is totally at home on the keyboard or grand piano in virtually all kinds of venues such as opera, rock, country, gospel, jazz, blues…..anything that is "thrown" at him….and in any key or rhythm to boot! 
He is a partner in Valley Inspired Productions and has used all of his musical abilities since 1985 in that family business which has included much travel.   He has performed in television, radio and the internet.  He is the accompanist on many CD's.  No wonder he is demand as an accompanist or band member because he can do it all and enjoys it at the same time!
He has developed a love for Pinnacle Church.  He calls it a "breath of fresh air" located in a peaceful, serene, delightful place of God's magnificent creation.  His inspirational music adds to the uplifting instructional messages and enables prayer and praise.  Joseph says he loves the gracious, generous people who have come from varied backgrounds and make up our Community of Believers at Pinnacle Church.